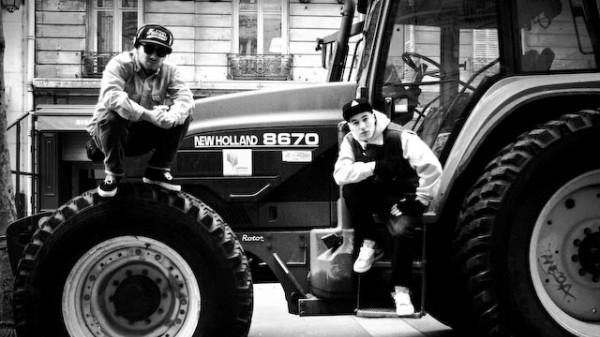 I hav no idea what they are saying either but this tune..
But the tune is soo dope..
This is my first times seeing france with this fashion sense..
I've bin told it was started in Europe but america just publicised it..
I think this is mark of a new era of generations..
Not divided by areas..
just age and culture..
I mean I know loads of people that would it perfectly in this video if they keep their mouth closed..
I mean they even use american samples in the scratching segments..
♥♥♥...